Are you a runner or fitness enthusiast? Are you looking for a new challenge? We are looking for 5 runners who are ready to crush their first Obstacle Course Race!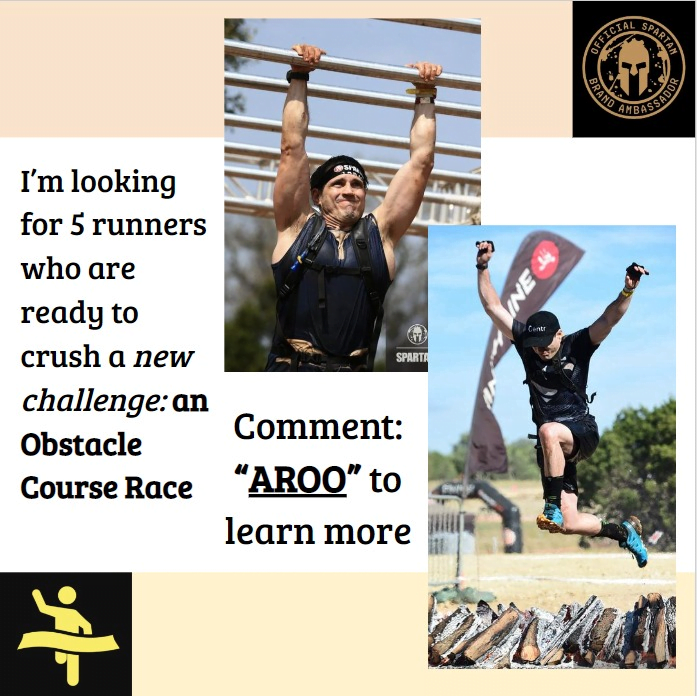 Here is what you get
Personalized Exercise Plan: totally personalized exercise plan based on our Blueprint Model, to target the muscle groups you need to crush your obstacle race
Nutrition Guidance: We will teach you healthy habits that will feed your body for muscle growth and endurance, before, during and after your race
VIP Level 1:1 Accountability system: To ensure you achieve your maximum potential
Free race entry included with the program! Also discounts on gear, nutrition and future races from Spartan brands (Spartan, Tough Mudder and Deka)
Start date is February 13th. Send us a message to find out more information!